The Utmost in Experience and Equipment
Our decades of experience are at your service to bring your instruments back to perfect condition.
In addition to our experience, we have a perfectly equipped laboratory to maximize the efficiency of any electronic and electromechanical equipment. Our equipment is highly professional and tailored to meet all the technical requirements of vintage organs, keyboards, and amplifiers.
The equipment itself consists of true gems, including two Tektronic oscilloscopes, highly precise millivoltmeters for perfect generator calibration, and the legendary Hickok 6000A tube tester.
Hammond Organs and Leslies
Motors, gears, tone wheels, transformers, pre-amps, amplifiers, thermionic tubes, drawbars, keys… despite its apparent simplicity the Hammond organ is a surprisingly complex instrument made up of nearly 13,000 parts combining micro-mechanics and electronics in order to produce that unmistakeable sound that still excites musicians and listeners alike to this day. The man who built this instrument – Laurens Hammond – was nothing short of a genius. Born in 1895 in Evanston, Illinois, at the age of 14 he had already designed an automatic gearbox for cars. In 1934, following a competition to design an affordable church organ, he patented an electronic organ which relied on an electro-magnetic generator and tone wheels to produce sound. The first Hammond Organ model "A" was thus born – the progenitor of a generation of organs which would go on to seduce some of the greatest jazz and rock musicians.
The value of a Hammond organ goes beyond the mere financial aspect – it's a unique instrument which should be protected from accidental damage caused by unqualified personnel who don't have the technical know-how and equipment to carry out professional repairs. Original spare parts have to be sourced directly from the USA. And when parts are unavailable new ones need to be manufactured to the exact specs. This requires skill and expertise. Only we can offer clients our decades-long experience in this field to bring a Hammond back to a perfectly functioning state.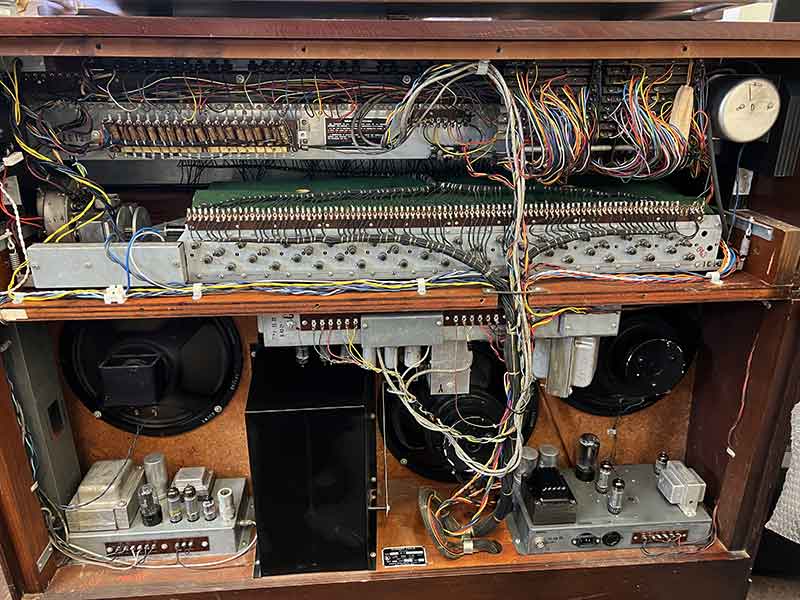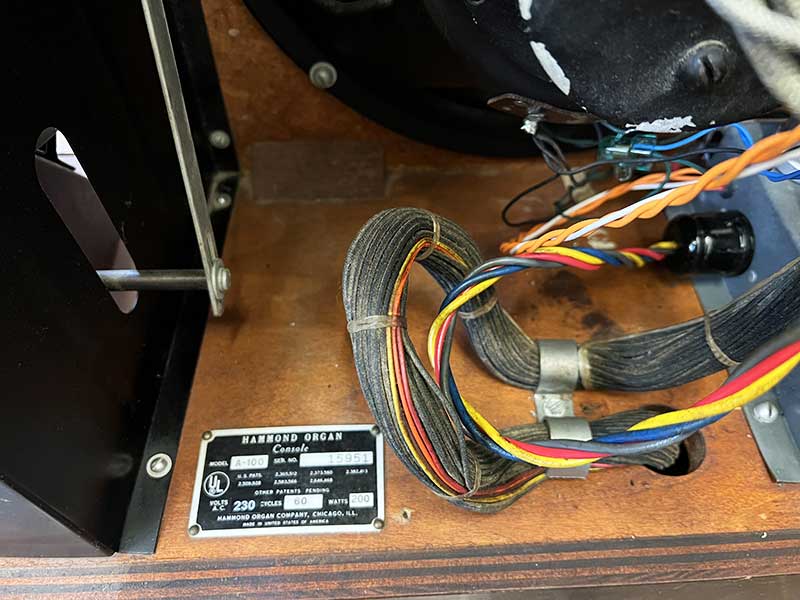 Any Leslie that has endured decades of demanding use will need appropriate and thorough maintenance work. Its mechanical apparatus is subject to the inevitable wear and tear of its electric components, and for a Leslie to be able to express all its music potential it requires regular check-ups and, occasionally, even a complete overhaul.
We are also specialists in the maintenance and repair of the following:
Rhodes pianos
Wurlitzer pianos
Pari organs
Honer Clavinet D6